West Virginia Water Contamination Prompts Lawsuits
In early January, a 40,000-gallon tank at a Freedom Industries facility in West Virginia began to leak out 4-methylcyclohexane methanol. The tank was located along the Elk River and as many as 7,500 gallons of the chemical flowed out, with experts unsure of how much actually got into the river and how much was contained before entering the water supply.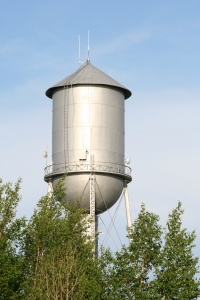 Soon after the leak began, the Department of Environmental Protection started receiving complaints. Beginning at around 8:15 a.m., local residents called the DEP and said that the tap water they were drinking had a licorice-type odor coming from it. It took hours to find the source of the water contamination, and it was not until 12:05 p.m. that Freedom Industries called the spill hotline to report the leak.
An experienced toxic exposure attorney in West Virginia knows that contamination of a water supply is one of the absolute worst types of toxic exposure incidents that can occur because people depend upon water to drink, to cook and to bathe. It is not surprising, therefore, that the contamination of the water in West Virginia resulted in almost 200 people going to the hospital shortly after the leak was discovered.
According to NBC News, those who sought treatment complained of symptoms including nausea and most were not admitted to the hospital. However, exposure to chemicals can often cause ongoing and serious health problems down the line, above and beyond the immediate symptoms that occur.
Water Contamination Prompts Lawsuits
CNN indicates that the spill resulted in as many as 300,000 people in nine counties throughout the state being prevented from using tap water for days after the contamination. Residents were told that they should use bottled water only, even for hand washing, showers and brushing teeth. Bottled water was brought in by the tractor-trailer load provided by the Department of Homeland Security and a local water company also contributed truck loads of water for residents.
Before the water ban went into effect, however, more than 1,000 people called the West Virginia Poison Center because of concerns about the water they had consumed. More than 60 animal exposures to the contaminated water have also been reported.
Officials will not begin allowing the use of water again until it is certain that the water is safe, and they expect to permit residents to begin using the taps again by going zone-by-zone and opening up priority areas first. The goal now is to make sure that the water has less than 1 part per million of 4-methyclycyclohexane methanol, and the water is being treated and flushed in order to achieve this goal. Four laboratories have also been set up in order to test levels in a uniform manner to ensure that residents are not cleared to drink until after it is clearly safe to do so.
The whole incident is causing tremendous inconvenience and uncertainty for residents, not to mention fear of serious health issues. WHSV reports that at least six lawsuits have been filed against Freedom Industries and West Virginia American Water as defendants already, and more claims are likely to follow so those who are harmed by the exposure to the toxins can get compensated for losses.
Call Recht Law Office in West Virginia today at 1-800-HURTLINE for a  free case consultation.