Marijuana-Related Car Accidents in WV Triple
West Virginia was among six of the states studied recently by the Center for Epidemiology and Prevention at Columbia University, which determined marijuana-related car accidents have tripled in the last 10 years.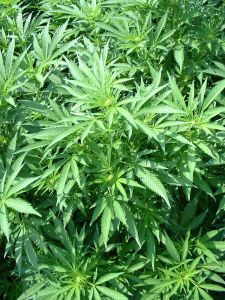 Clearly, drugged driving is rapidly becoming a serious problem, and the West Virginia car accident lawyers of The Recht Law Offices believe it's time to fully address it.
Just recently in Keyser, WV, authorities reportedly happened upon an allegedly drugged driver when on officer spotted him using his cell phone while driving – an illegal act in this state. Not only was he operating the vehicle without a license, he was in possession of drugs and appeared to be impaired.
That no one was hurt before officers remove him from the road was pure chance.
According to the Columbia study, published recently in the American Journal of Epidemiology, one out of every nine drivers involved in deadly crashes during the study period tested positive for marijuana.
The researchers say if the trend continues, bolstered by the numerous states that have legalized marijuana for medicinal purposes, within five to six years, drugs could overtake alcohol in becoming the most common substance involved in impaired driving deaths.
Of course, this research defies what pro-marijuana advocates have been spouting for years, which is to say that marijuana is a "safe" drug, or at least safer than alcohol when used by those behind the wheel.
Driving and Marijuana Use Is a Dangerous Combination
The reality is, marijuana affects a driver's ability in much the same way alcohol does. It affects a person's vision, impairs judgment and can make a person more prone to distraction and risk-taking.
Researchers in this study looked at crash data from six states, including West Virginia. Not all have approved medical marijuana, but each regularly initiate toxicology tests on drivers in deadly wrecks.
In all, the study authors looked at information culled from some 23,500 drivers who died shortly after crashes that happened between 1999 and 2010.
Consistently throughout those 10 years, alcohol consumption appears to have played a substantial role in these cases, as it was involved in about 4 out of 10  incidents.
However, drugs are undoubtedly beginning to become more prevalent. While impairment due to drugs contributed to roughly 16 percent of traffic deaths in 1999, that figure shot up to nearly 30 percent by 2010.
While prescription drug abuse was certainly on the rise during that time, it was marijuana that was the most significant catalyst behind the increase. In 1999, marijuana was the main drug involved in less than 5 percent of fatal crashes. By 2010, that figure tripled to 12 percent.
In cases where a driver was found to have used both marijuana and alcohol, the chances of driver death increased dramatically. Someone driving under the influence of alcohol is 13 times more likely to die in a crash than a driver who is sober, researchers said. But a motorist who is impaired by both alcohol and marijuana is 24 times more likely to be killed in a crash than a person who hasn't imbibed.
If you have been involved in a West Virginia car accident, contact The Recht Law Offices at (304) 748-5850 or by visiting www.rechtlaw.com for a free consultation.
Tags: car accident lawyer in West Virginia, West Virginia car accident lawyer