Debt Harassment Becomes Big Concern As More Americans Are in Default
Despite a so-called economic recovery in the United States since the Great Recession, many people continue to face serious financial struggles. The poverty rates stayed stagnant in 2012 for the second year in a row, with 15 percent of Americans – or 24.6 million people – continuing to live below the poverty line. This is 2.5 percentage points higher than 2007 and a full nine percent more families are living in poverty than when income peaked in 1999. For minorities, the economic situation is even worse, with NBC News reporting that 27.2 percent of blacks and 25.6 percent of Hispanics were living in poverty. For almost everyone, though, income is either falling or staying the same, with full-time working women earning a median income of $37,791 and full-time working men earning a median income of $49,398 as of 2012.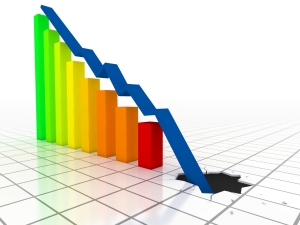 With these economic indicators, it should come as no surprise that recent data shows more Americans are defaulting on their debt. For anyone who has ever been in debt, it also comes as no surprise that the number of debt collectors and the aggressiveness of the debt collector's efforts is also increasing as more Americans struggle to pay bills. The law, however, protects those in debt from certain actions on the part of debt collectors. Debt harassment lawyers in West Virginia can help those who are being treated unfairly by collectors.
Debt Collectors May Engage in Illegal or Dishonest Tactics
The Fair Debt Collection Practices Act provides many protections to debtors including limiting when debt collectors can call; giving debtors the right to demand proof of the debt; and prohibiting debt collectors from using aggressive scare tactics like threatening a lawsuit that would never be filed. Yet, despite these protections, MSN reports that 164,361 complaints of debt collector abuse were made to the Federal Trade Commission in 2011 alone, many reporting abusive and harassing phone calls.
Unfortunately, many more families are likely now experiencing these abusive practices due to higher default rates. Yahoo indicates that the overall default rate for all types of credit reached 1.35 percent in July 2013, increasing .01 percent from a 1.34 percent June default rate. Default rates for all different types of debt were increased, with 1.03 percent of auto loans in default in July as compared to just one percent in June. For first mortgages, the default rate increased from 1.23 percent to 1.25 percent during the same time period. Bank cards were the debt with the biggest increase in defaults, however, as 3.22 percent of debtors were in default in bank cards in July.
When a debtor defaults, the creditor will typically try to collect payments with its in-house collection practices first. If the creditor is not able to get money and if the debt isn't secured, then the credit company may sell the debt for pennies-on-the-dollar to any collection agency that can buy it. The collection agency may fail to live up to consumer protections, leaving debtors who are being harassed with little recourse but to consult an attorney to stop the abusive behavior.
A debt harassment lawyer in West Virginia can help if you are being harassed. Call Recht Law Office today at 1-800-HURTLINE for a free case consultation.