High Risk of Elder Abuse in Assisted-Living Facilities
Recently, PBS released a three-part documentary called Life and Death in Assisted Living. The documentary painted a grim picture of what life can be like for patients inside of assisted-living facilities when substandard care is provided by the facility.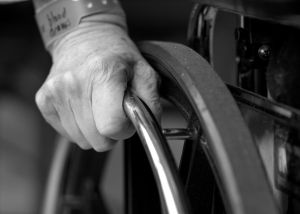 Our West Virginia nursing home abuse lawyers know that nursing homes and assisted-living facilities all have an obligation to provide reasonable care and assistance to the elderly people who are living in their facility. Unfortunately, this documentary shows that all-too-often, this does not occur and the lives of seniors are put at risk.
Assisted Living Facilities Taking Dangerous Risks With People's Lives
The PBS documentary focused on assisted-living facilities run by Emeritus, a large national corporation with facilities in 47 different states throughout the United States. PBS chose Emeritus because it is large enough and profitable enough to ensure that it has policies in place to provide quality care to patients. However, there are many other companies that also own assisted-living facilities that may operate in similar ways to Emeritus, so the deficiencies shown in the documentary may not be restricted only to facilities run by Emeritus.
The deficiencies that were shown were not minor problems with assisted-living facilities, but instead were major issues that resulted in fatalities. The biggest problem, according to the PBS documentary, is that many assisted living facilities are trying to keep residents from moving out and moving on when they need to.
For profit-assisted-living facilities can earn substantial amounts of money each month from every resident who lives on-site and pays for rent or care. When a resident leaves and a bed or unit is empty, that money doesn't come in. As such, employees are encouraged to keep residents living in the facility for as long as possible and to prevent them from going "out the back door," as it is called.
Unfortunately, assisted-living facilities are inherently meant as a stopping place for seniors who cannot continue to live on their own but who do not require intensive medical care in the more-institutional setting of a nursing home. A senior normally moves into assisted living and then moves on to a nursing home when he or she needs more medical help than the assisted-living facility can provide.
Instead of allowing this to happen, however, facilities were trying to keep patients. The facilities were, unfortunately, not equipped to care for the patients and tragedy resulted. For example, a woman with dementia left the assisted-living facility and froze to death. Another woman had severe bedsores which employees hid from visiting nurses. She died, and her family was awarded millions in a wrongful death lawsuit. Yet another patient, a former pro-football player, lost his life after eating industrial strength dish washing soap that hadn't been locked away.
These tragedies were the inevitable outcome of an assisted-living facility putting a premium on profits and not paying attention to proper patient care. When this occurs and a facility provides substandard care to patients, those who are harmed as a result (or their surviving loved ones) can and should take legal action to recover compensation for their losses.
If you or a loved one has been harmed by nursing home abuse in Ohio, Pennsylvania or West Virginia, contact the personal injury attorneys at Recht Law Office. Call us today at 1-800-HURTLINE for a free case consultation.