West Virginia Student Housing Violations Present Injury Risks
Student housing is available for young people near the Marshall University campus in Huntington, West Virginia. This includes fraternity houses and other properties where students reside, which are owned by private landlords. Unfortunately, Marshall University student groups have had many complaints about the conditions of off-campus housing and their concerns were repeatedly raised with the Huntington mayor. As a result, the buildings were inspected and violations were found.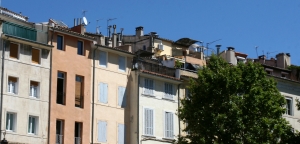 When unsafe conditions exist in college housing, student accidents could occur. An experienced attorney at the Recht Law Offices can represent victims of injuries that occur as a result of dangerous conditions. Students may take legal action and hold the landlords or others responsible for property maintenance accountable for damages if they get hurt due to unsafe conditions.
Unsafe Student Housing Could Lead to Accidents and Injuries
According to WOWKTV, city officials inspected 61 structures consisting of 204 units in response to student complaints about unsafe housing conditions.
The inspectors looked at fire protection systems, the upkeep of the exterior of the buildings, the plumbing systems and the electrical wiring. Unfortunately, it turned out that there were very serious problems with the conditions of off-campus housing.
In total, inspectors found 32 violations of building safety codes. In addition, 18 properties were put on notice that they would be required to update the fire protection systems.
If the owners of the housing units fail to comply, then a "Do Not Occupy" order may be issued by the city and posted on the door of the home. The city inspectors have indicated that the reason the inspections are being performed during June is so that landlords will have time to comply with orders to correct conditions before students return in the fall.
A "Do Not Occupy" order was already posted on one home located just two blocks from campus. Students also report similar orders on other homes near the school.
Landlords have an obligation to maintain their property to basic safety standards, even if students are living in the housing. Unfortunately, because students need to be close to campus, many young people were forced to put up with hazardous conditions. One senior commented that students felt "half-way forced to live in these conditions," and expressed happiness that the mayor had responded to complaints and involved city inspectors.
If a landlord fails to fulfill his obligation to tenants to maintain the property in a reasonably safe way, the landlord can become responsible for the consequences. This means if a fire starts because of faulty wiring or if other dangerous incidents can be traced to the landlord's negligence, the property owner could become responsible for losses in a personal injury or wrongful death claim. An experienced injury lawyer can help students or their family members after an accident to obtain compensation for losses and damages.
Contact a West Virginia accident attorney at the Recht Law Offices.  Call 1-800-487-8546 today for a free consultation or visit http://www.rechtlaw.com.