Use Caution if Vehicle Breaks Down During Holiday Travel
Two West Virginia highway workers were struck in separate accidents and suffered severe injuries as they cleared debris left by Hurricane Sandy earlier this month.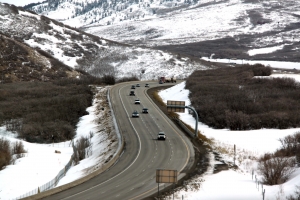 This has prompted state transportation officials to issue words of warning to all those on the roadways: Watch out for Workers.
Additionally, our West Virginia car accident lawyers would add another warning: Watch out for stranded motorists, particularly as you head out for lengthier trips over the holiday.
The fact is, more people may find their vehicles disabled on the roadway because more people are going to be on the roads. This is particularly important to remember in West Virginia because of our winding highways, long tunnels and wintry weather conditions, which create not only snow and ice, but the potential for power outages. All this creates a heightened risk for serious injuries – or worse – when motorists who are stranded with broken down cars.
Throughout the Thanksgiving weekend, the National Safety Council estimates that approximately 450 people will die in traffic crashes throughout the country. We don't know how many of those will be in West Virginia, but we do know that in addition to the residents who live here, our highways see a lot of action from interstate travelers from across the country, traveling to and from Ohio, Pennsylvania, Indiana, Virginia, Kentucky and Maryland. These are individuals who may not be as familiar with the roads as residents and who are often trying to organize long trips that sometimes stretch into nighttime.
For these individuals, make sure that both you and your vehicle are fueled up: this means plenty of sleep, coffee (if you drink it) and a full tank (for the car).
Other things to do in preparation for a long trip to avoid increasing your risk of a crash or breakdown:
Know the route you plan to take before you leave. Know where you're going. Tell someone else about your plans, and work it out to call or text that person when you arrive.
Apprise yourself of an adverse weather conditions on the road ahead that could make travel tougher.
Be alert of the construction areas and any other hazards that may be presented along the way.
Minimize the number of distractions. Limit your conversations with other passengers, keep the music volume to a moderate level and keep your cell phone tucked away.
Always wear your seat belt and make sure children and infants are secured properly.
If you do break down or are about to break down, here are some actions AAA recommends you take immediately:
Figure out where you are. If you realize you are soon going to be forced to pull over, make a quick note of your general location. Specifically, where the nearest major exit or cross street is.
If possible, find a well-lit spot. If it's at all possible to get to a gas station or some other business or rest area, do that. Otherwise, if you're on a highway, get off to the far right shoulder, as far as you possibly can while remaining on level ground. If you're on the interstate or some other multiple-lane highway, you may also pull off to the left shoulder, but again, make sure you are as far away from traffic as possible.
If you get out of the car, do so carefully and watch for oncoming traffic, particularly if it's at night or in bad weather. Don't ever stand behind or directly in front of your vehicle. Oncoming cars won't be able to see you.
Alert other motorists with either emergency flashers, by raising the vehicle's hood or by putting warning flares behind the vehicle to direct traffic away.
Call for help. If your cell phone does not work, you may need to wait for a good Samaritan, but if they stop, communicate with them only through a cracked window.
Stay in your vehicle.
Remember to stay alert, and drive safely.
If you've been in a car accident in West Virginia Ohio, or Pennsylvania, contact the personal injury attorneys at Recht Law Office. Call us today at 1-800-HURTLINE.