West Virginia Trucking Accident Risks Little Impacted by Federal Efforts
A lawsuit has been filed against a trucking company after a family was involved in a collision with an employee driving a logging truck. The West Virginia Record indicates that the lawsuit was filed in February and arose from an accident on Route 193 in which the driver of the logging truck reportedly failed to stop his vehicle.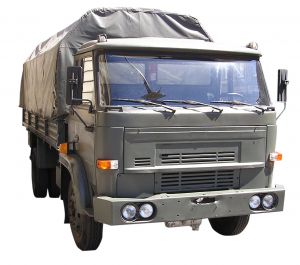 This case is one of many filed each year by victims of truck accidents who take legal action against trucking companies. When drivers are negligent, companies are often to blame because a company fails to enforce safety rules or because it is liable for careless acts of employees. A West Virginia truck accident lawyer can represent victims and help them to pursue claims against the appropriate defendants for losses.
Since trucking companies can have so much control over whether their employees behave safely, it is important to identify companies that violate safety rules or fail to comply with regulations in ways that could lead to collisions. The Federal Motor Carrier Safety Administration (FMCSA) aims to identify high-risk trucking carriers in order to better enforce the standards it sets for long-haul and interstate trucking companies. Unfortunately, FMCSA efforts are not always successful.
FMCSA Faces Intense Criticism of Truck Safety Review Methods
The FMCSA adopted a new method of trying to identify high-risk trucking companies whose past violations meant the carrier was more likely to have trucks involved in accidents. The new method, Compliance, Safety, Accountability (CSA), was intended to replace the old system that had not worked very well.
Under the old system, an onsite compliance review could take between three and four days to determine if carriers were living up to safety responsibilities. Just a small percentage of active carriers were ever investigated by the FMCSA and the FMCSA's SafeStat system for measuring safety performance wasn't very accurate at focusing on behaviors that were likely to increase the risk of collisions.
Unfortunately, CSA may not do a whole lot better. The Government Accountability Office (GAO) has raised some harsh criticisms of the FMCSA's efforts and the Department of Transportation (DOT) has echoed many of these concerns and raised additional issues.
The biggest problems the GAO identified were a lack of data and a lack of proof that the safety violations that CSA focuses on were actually linked to an added collision risk. CSA aims to use a scoring system to identify trucking companies that have violated regulations and thus are at increased risk of a collision. Unfortunately, FMCSA only really has safety records for 200,000 active carriers out of more than 525,000.  Further, regulations FMCSA looked at weren't violated often enough to make a reliable assessment of whether the carrier was high risk.
The DOT added to these concerns the fact that 40 states are still awaiting the technology from the FMCSA that would allow participation in CSA enforcement efforts.  This obviously makes the system even less effective than it could otherwise be, despite FMCSA's many other shortcomings.
Contact a West Virginia accident attorney at the Recht Law Offices.  Call 1-800-487-8546 today for a free consultation.